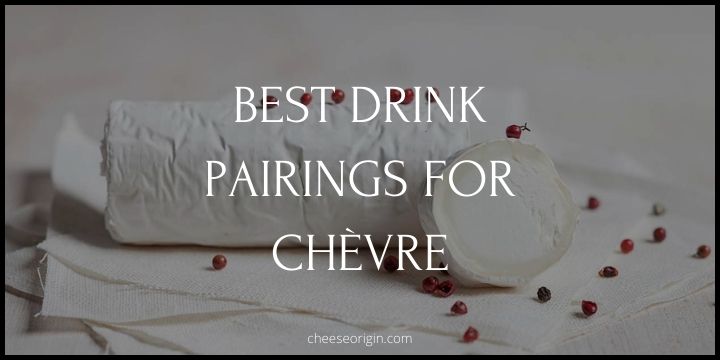 The famous French goat's cheese, Chèvre is one of the most popular cheeses in the world and it offers many health benefits.
Knowing what beverages go well with this cheese is a question I have received numerous times from friends and family alike.
In general, when pairing beverages with cheese, you want to focus on texture, intensity, and type of flavor.
You can either pair by complementing or by contrasting. Both work well and it is fun to experience with both types.
Also read: 4 Simple Cheese Pairing Tips for Beginners
Beer with Chèvre
These beers serve as textural contrasts to Chèvre. The emanating bubbles in the beer pairs perfectly (in a contrasting way) to the creamy texture of Chèvre.
Learn more: How to Pair Cheese With Beer (GUIDE)
Wine with Chèvre
These white wines from the Loire Valley in Central France complement the mineral notes in the cheese.
Tip:
Trying pairing with Sauvignon Blanc too. It is a classic pairing that the French love.
Learn more: How to Pair Cheese With Wine (GUIDE)
Nonalcoholic Beverage with Chèvre
These teas serve as flavoral contrast to the milky nature of Chèvre.
Recommended Lapsang Souchong:
Taylors of Harrogate Lapsang Souchong, 50 Teabags
Our Lapsang Souchong tea is created in the mountains of China, where the leaves are dried on bamboo over smoking pine wood fires. It's one of the oldest tea-making methods in the world, and it gives the leaves a uniquely deep, rich, smoky flavour.
Dark, smoky blend can be served with or without milk
Tea is "smoked" over wood fires for rich flavor
Recommended Gyokuro:
Articles you might be interested:
Last update on 2022-06-26 / Affiliate links / Images from Amazon Product Advertising API